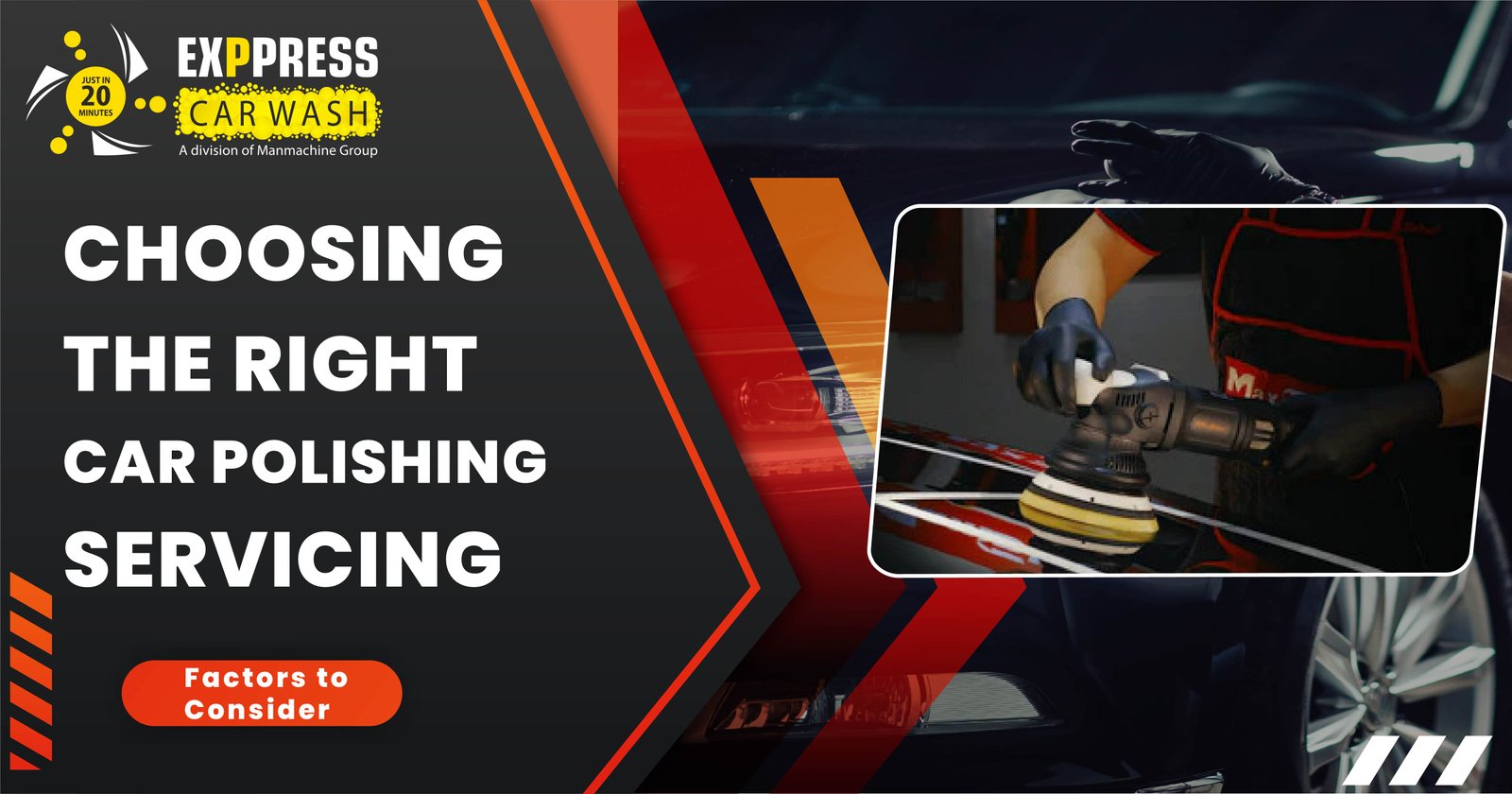 Choosing the Right Car Polishing Service: Factors to Consider
Maintaining the appearance and shine of your car is essential to make a lasting impression on the road. Regular car polishing not only enhances the aesthetics but also protects the paint and preserves the vehicle's value. When it comes to finding a reliable car polishing service, one name that stands out is Exppress Car Wash. With their commitment to quality and customer satisfaction, they have earned a stellar reputation in the industry. In this blog, we will discuss the key factors to consider when choosing the right car polishing service, highlighting why Exppress Car Wash is an ideal choice for car enthusiasts.
Expertise and Experience:

One of the primary factors to consider is the expertise and experience of the car polishing service provider. Exppress Car Wash boasts a team of skilled professionals who have extensive knowledge and training in car detailing and polishing. Their expertise ensures that your car receives the highest quality care, leaving it looking brand new.

Range of Services:

When selecting a car polishing service, it's crucial to consider the range of services offered. Exppress Car Wash provides a comprehensive range of car detailing services, including polishing, waxing, and paint correction. Whether your car needs a simple polish or a complete restoration, they have the expertise and resources to cater to your specific requirements.

Quality Products and Techniques:

The quality of products and techniques used in car polishing can significantly impact the results. Exppress Car Wash utilizes advanced polishing techniques and top-quality products that are gentle on your car's paintwork. Their commitment to using environmentally friendly products ensures that your car receives a safe and effective treatment, without compromising the environment.

Customer Reviews and Testimonials:

Before making a decision, it's essential to check customer reviews and testimonials. Exppress Car Wash has a strong reputation for delivering exceptional services, as evidenced by numerous positive reviews from satisfied customers. Their commitment to customer satisfaction is reflected in the testimonials, where customers praise their professionalism, attention to detail, and outstanding results.

Convenience and Accessibility:

Convenience plays a crucial role when choosing a car polishing service. Exppress Car Wash understands this and offers multiple locations for easy accessibility. Whether you are at work or home, you can find an Exppress Car Wash outlet nearby, saving you time and effort. Additionally, they provide flexible scheduling options to accommodate your busy lifestyle.
Conclusion
When it comes to choosing the right car polishing service, several factors should be considered. Exppress Car Wash ticks all the boxes, making them an excellent choice for car enthusiasts. With its team of experienced professionals, a wide range of services, high-quality products, and stellar customer reviews, Exppress Car Wash is committed to delivering exceptional results and exceeding customer expectations. Don't settle for anything less when it comes to your car's appearance. Visit Exppress Car Wash and experience the difference that their superior car polishing services can make.