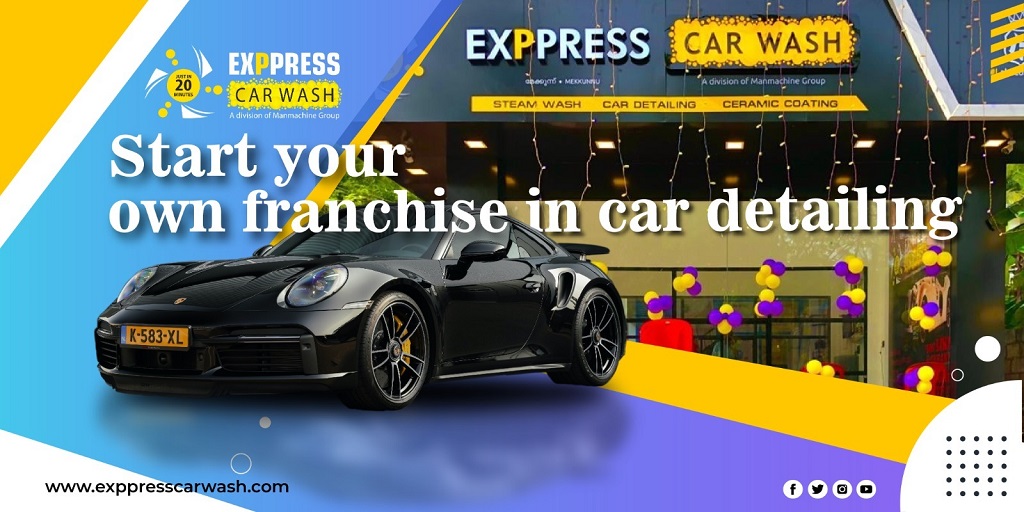 Start Your Own Franchise in Car Detailing with Exppress
Start Your Own Franchise in Car Detailing with Exppress
Are you passionate about cars and want to start your own business? Have you ever dreamed of running a car detailing franchise? Then look no further than Exppress. Exppress is one of the leading car detailing franchises that offers comprehensive training, support, and marketing for its franchisees. With their unique approach to success, Exppress makes it easier to launch your own business with minimal effort. In this article, we will discuss what it takes to become a successful franchisee with Exppress and how you can make the most of your business. Read on to learn more!
What is a franchise?
A franchise is a business model that can be operated by another person. Franchises are popular in many industries, including restaurants, retail, and service businesses. A car detailing franchise is a business that provides car cleaning and detailing services. The franchisee pays a fee to the franchisor for the right to use the company's name and operating procedures.
Franchises offer several advantages over traditional businesses. For starters, franchises have an established brand and reputation. This can help attract customers and build trust. Franchisees also benefit from the proven business model and marketing support of the franchisor. In addition, franchises typically have lower start-up costs than independent businesses.
If you're interested in starting your own car detailing business, a franchise could be a good option for you. Express Detailer is a leading provider of mobile car detailing services. We offer everything you need to get started, including branding, marketing support, equipment, training, and more. Contact us today to learn more about our franchise opportunities!
Why car detailing?
If you're passionate about cars and want to start your own business, then car detailing could be the perfect franchise for you. But what exactly is car detailing? And why should you start your own franchise in this industry?
Car detailing is the process of cleaning and polishing a vehicle's interior and exterior to restore it to its original condition. This can be done by hand or with the help of machines, and it usually involves using specialised cleaners and polishers.
There are many reasons why you should consider starting your own franchise in car detailing. For starters, it's a growing industry with plenty of potential customers. What's more, it's a relatively low-cost business to set up, and you can easily scale it up as your clientele grows.
Another big plus is that car detailing is a highly rewarding business – both financially and emotionally. There's nothing quite like seeing the transformation of a dirty, neglected car into a gleaming showpiece. It's truly satisfying work that leaves both you and your customers feeling happy and proud.
So if you're looking for a business opportunity that ticks all the boxes, then look no further than car detailing. With Express Car Detailing, you can get started quickly and easily, with everything from marketing materials to training manuals provided. So what are you waiting for? For more information get in touch with us today (+91-80-100-44-000)!
What services does Express offer?
Express offers a wide range of services to help get your franchise up and running. We can provide everything from initial set-up and design to on-going marketing and operations support. Our team of experts will work with you every step of the way to ensure your franchise is a success.
Some of the services we offer include:
Initial consultation and Franchise Agreement review

Site selection and lease negotiation

Build-out assistance

Grand opening marketing support

On-going operations and marketing support
What are the requirements to start a franchise with Express?
Are you considering starting your own franchise with Express? As a leading staffing and HR solutions provider, Express is an attractive option for entrepreneurs looking to tap into the growing demand for car care services. But before diving in headfirst, it's essential to understand the requirements and qualifications needed to become an Express franchisee.